Sustainable Palm Oil – Our Commitment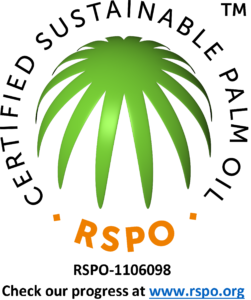 Our position, our commitments.
Royale Lacroix is a member of the Roundtable on Sustainable Palm Oil (RSPO) since 2010.
RSPO Audited and certified since 2011, Royale Lacroix has gradually replaced its supplies of conventional palm oil by RSPO palm oil (Mass balance and segregated).
Royale Lacroix wants to promote the development of sustainable palm oil.
For more information, please contact us.