The output/tradition margarine.
In choosing our output/tradition range, you're opting for guaranteed quality and regularity.
The certainty of easy work!
In addition to our know-how, there's your love of a job well done.
With Bomar at your side, you have the ideal flavour and taste for a wide range of applications at all times.
Thanks to its intrinsic qualities, it will enhance your most specific creations.
Our experience meets your requirements!
With the BOMAR range, you'll have the guarantees you need to make:
incomparable croissants and puff pastry (BOMAR croissant/puff pastry),
brioches and yeast doughs that are even and perfect every time (BOMAR Brioche).
In addition, for the hospitality and catering industries:
With our BOMAR Cuisine, you'll have the possibility to make perfect white sauces and to cook and roast your finest dishes.
Packaging Bomar
Size: 2 kg slice
Primary package : 2 kg/PEHD
Secondary package : Carton 5×2 Kg
Puff Pastry and croissants.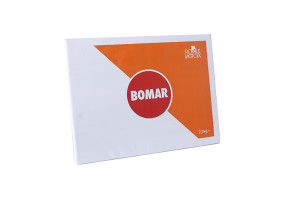 Size: 2,5 kg slice
Primary package: 2,5 kg/PEHD
Secondary package: Carton 4×2,5 Kg
Brioche and cream / garnishes