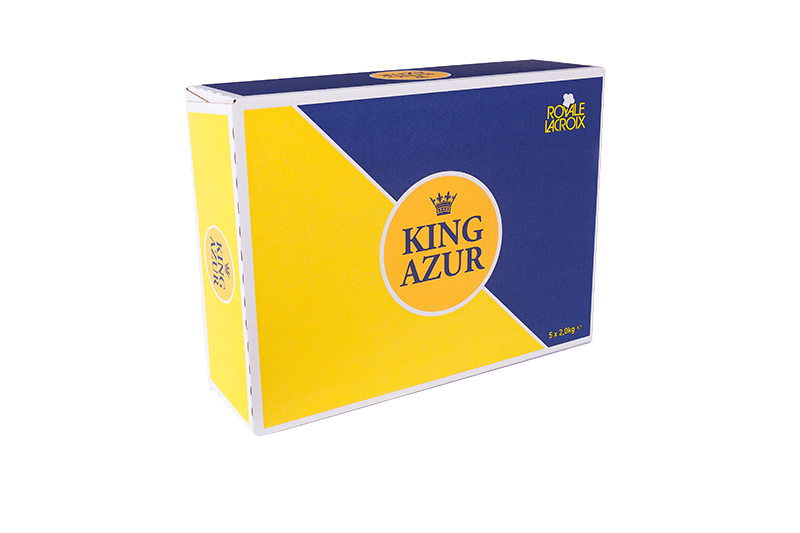 THE combination of vegetable oils and butter.
KING AZUR is a noble fat blend that contains a guaranteed mininum of 25% butter.
Combining the smoothness of vegetable oils with the taste of butter gives the perfect alliance of unctuousness and harmony.
The guarantee of your success.
Thanks to its powerful taste and subtle aroma, it gives your fine pastry an incomparable flavour.
Try it.  You'll be delighted with the results!
Characterized by a delicious flavour and the taste of butter, the KING AZUR range will enable you to make:
sumptuous and delicious croissants and puff pastry (King AZUR croissant/puff pastry),
brioches and yeast doughs with an incomparable taste (King Azur Brioche),
incomparable creams and garnishes (King Azur Garniture).
Packaging King Azur
Size: 2 Kg Slice
Primary Package: 2 kg/PEHD
Secondary Package : Carton 5×2 Kg
Puff pastry and Croissant